RoboFont offers an extensions infrastructure which makes it easy for developers to build and distribute tools, and for users to install and update them.
Why extensions?
RoboFont is built with a modular approach. Extensions are the optional modules.
RoboFont aims at being a solid and extensible core application. It provides all the basic functionality required for type design and font production work, and also serves as a foundation – on top of which others can build their own specialized tools.
What are extensions?
Extensions are additional software packages which add tools and functionality to RoboFont.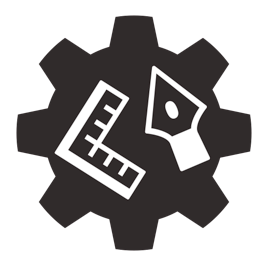 RoboFont extensions are simple macOS packages (folders that behave like single files in Finder) with a .roboFontExt file extension.
The extension file format is open and the process of creating extensions is easy and fully documented.
Where to get extensions?
Both open-source and commercial extensions can be browsed and installed with Mechanic 2 – an extension to manage RoboFont extensions.
Open-source extensions

are listed in the Mechanic website

Commercial extensions

can be purchased in the Extension Store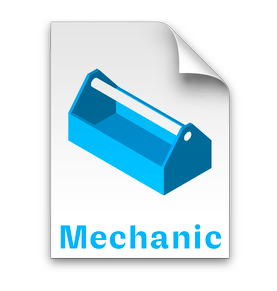 How to install extensions?
The easiest way to install extensions is using Mechanic, which helps you to find extensions by developer or tags, and to check for and install updates automatically.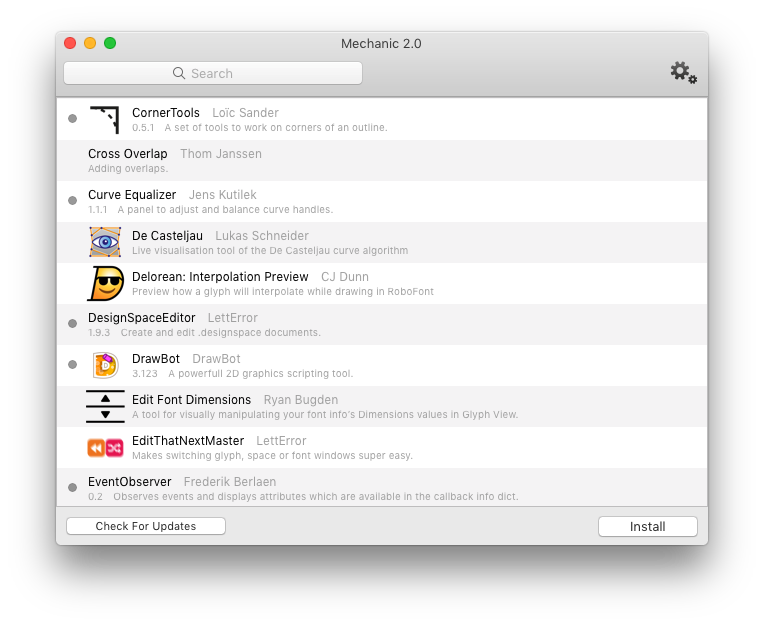 Extensions can be installed manually too – simply double-click the extension file!
How to use extensions?
Once installed, extensions integrate seamlessly into the RoboFont interface, adding themselves to existing menus or toolbars. Check the extension's documentation for specific usage instructions.