The Preferences Editor is a special window for editing raw Preferences settings in json format. It can be opened from the RoboFont > Preferences Editor menu while pressing ⌥, or using the shortcut keys ⌥ ⌘ , (Alt + Command + comma).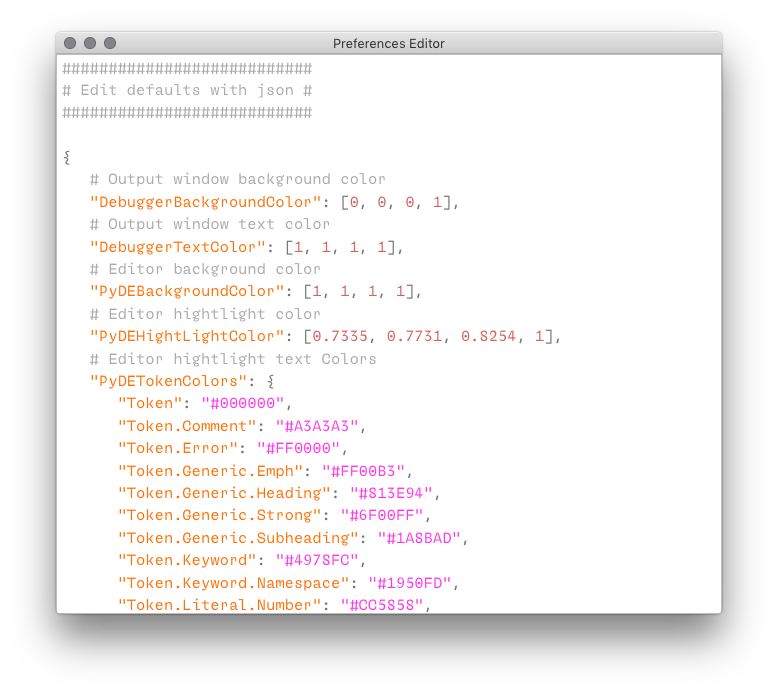 The Prefences Editor gives access to more settings than available via the Preferences Window.
Use the editor to modify the values. When you close the window, you will be asked to save or discard the changes.