The Output Window catches all print statements and tracebacks of scripts which are not running in the Scripting Window – such as output from tools with dialogs or observers, RoboFont's own warnings and error messages, etc.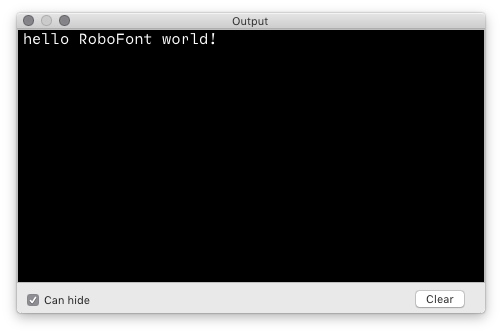 Options
option
description
Can hide

Enable this option to hide the window when RoboFont is not the active app (the Output Window acts like a floating window).

When this option is disabled, the window will remain visible when RoboFont is not active.

Clear
Clears all print statements and tracebacks from the Output Window.